In this post, the design team of a new prototype toolkit shares insights from their process thus far. This draft Text Analysis Toolkit, available here, aims to support educators to reflect on the identities of themselves and the students they serve, analyze texts with multiple lenses, and consider implications for use in their specific context. If you're interested, we welcome your reactions in this brief feedback survey.
When was the first time you saw yourself authentically reflected in a book?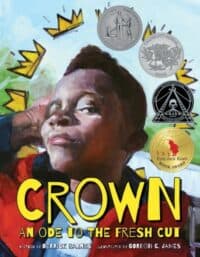 Quintin: I was first asked this question in a course in my Ph.D. program, and I will never forget the thinking that this question caused me to do. Not only did I have to think hard about the idea of what it meant to ""see myself"" in a book, but I also had to think about how all of my identities (e.g., race/ethnicity, gender, ability, sexual orientation, religion) were represented in books as well. All of this to say, it is still one of my favorite questions to spark a conversation around diversity in children's literature. For me, the first time I saw myself authentically reflected in a book would be in Crown: An Ode to the Fresh Cut (2017) by Derrick Barnes and Gordon C. James.
A new prototype toolkit
Carey: In our work at Student Achievement Partners, we have spent a lot of time and energy working to assist educators (and those who support them) around use of complex, grade-level texts with all students. We have tools and resources designed to support teachers as they engage in complex text-based work with their students. These resources focus on a definition of complexity that is primarily focused on academic excellence but misses some of the considerations present in Quintin's question and answer, above.
Gloria Ladson-Billings (1995) defines culturally relevant pedagogy as that which fulfills three propositions. Students must experience academic success, they must develop and/or maintain cultural competence, and they must develop a critical consciousness through which they challenge the status quo. To do this work in a way that is meaningful to the students in our classrooms, it was important to design a resource that went beyond academic success for this work.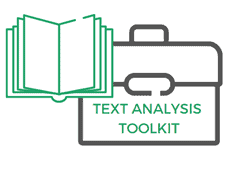 Enter the Text Analysis Toolkit. This toolkit, which originated from the feedback of several educators auditing our read-aloud work for cultural relevance, is designed to support educator users in thinking about their own identities, the identities of their students, the text under study, and related considerations for complexity, academic success, cultural competence, and critical consciousness when using the text with students. We will be digging in and using this tool with teachers over the next couple of months, making changes or adjustments as needed, and we hope you will, too!
What reflection stands out to you most about this toolkit?
Rachel: I'm thinking deeply about how this tool prompts the user to reflect on the intersectionality (Crenshaw, 2018) of various identity markers. Being thoughtful about text selection can allow a student who has otherwise been marginalized to feel seen. I think that text selection is a great way to begin to explore student power.
Carey: I keep coming back to the impact of thinking deeply about each text, one at a time, but also across a year with a classroom full of individual students. Thinking about the books as parts of a whole year's work really brings to mind the importance of text choice and mirrors, windows, and sliding glass doors (Bishop, 1990): each text offers an opportunity to affirm and support some individual students' identities while also giving other students a chance to see a new perspective that will build their knowledge and understanding of the world around them.
Quintin: The most significant reflection that stands out to me surrounds the idea of thinking about how this toolkit could be implemented across grade levels (Preschool–12) and even in university classrooms. Although the books/resources for students may look different in a preschool classroom compared to a 12th-grade classroom, the toolkit can still help educators prepare to use complex and culturally relevant texts with students in different ways.
Tori: Throughout this process, I kept returning to the conversations our team was having about how our own identities and experiences were showing up in this work…because they always were. Having this collaborative time with trusted colleagues helped me to work more consciously towards unpacking my own biases and default lenses within the context of specific texts, and led to the creation of "Stop & Consider" prompts in the toolkit such as this one: Now that you have thoroughly analyzed the text, are there things you need to reflect on or learn more about before engaging students with this text? How can you hold yourself accountable for preparing to engage students in a way that does no harm?
Works Cited:
Bishop, R. S. (1990). Mirrors, windows, and sliding glass doors. Perspectives: Choosing and Using Books for the Classroom, 6(3).
Crenshaw, K. (2018, June 22). What is intersectionality? [Video]. YouTube. https://www.youtube.com/watch?v=ViDtnfQ9FHc
Ladson-Billings, G. (1995). But that's just good teaching! The case for culturally relevant pedagogy. Theory Into Practice, 34(3), 159–165.