In this series, three educators explore the challenges and highlights of getting to know students in the midst of a pandemic and share strategies you can apply to your own context.
Merriam-Webster defines identity as "the distinguishing character or personality of an individual." When it came time to plan lessons for students, we kept the definition of identity at the forefront while creating and implementing lessons. We wanted to have our students' identities shine through every experience. During our journey of mapping out lessons for exploring their identities, we knew uplifting students and listening to their voices were at the top of our priority list.
Throughout the school year, we were intentional about exploring many aspects of our students' identities, including their homes, their families, their favorite places, what makes them who they are, their favorite recipes, and so many other aspects of their lives. Each lesson opened the window into seeing inside our students' lives and getting us one step closer to building that stronger relationship both with them and among them.
Many lessons used this year in my 5th-grade classroom were extremely eye-opening; however, one series hit home for me as an educator. "The Best Part of Me" identity lessons solidified my belief that having students share and connect with their identities is something each school should be doing. These lessons provided the time and space for students to search within themselves to identify which parts of themselves they are truly proud of. As a class, we discussed these questions:
What does it mean to have self-love?
What does it mean to have pride in yourself or something about yourself?
Many students agreed that this meant, "I have love for myself and the things that make me who I am!"
After the discussion, I had the students listen to the read-aloud The Best Part of Me by Wendy Ewald. Here, students were allowed to see what other children love about themselves and why. They heard about students loving their hair or their eyes. One child in the text states, "My Back. I picked my back because if I didn't have my back then I couldn't move because everything counts on my back." This made many students in my class realize just how important and powerful certain parts of their bodies are — an understanding that brought our classroom community closer.
As I took pictures of my students' favorite parts of themselves, I felt pride in knowing they were finding love for themselves. One student came up to me, smiled, and with the proudest voice said, "Well, of course, it's my hair! I have great hair, Mrs. Tacinelli!" This is a student who had struggled during the year just coming to school. To see him so excited about his "Best Part of Me" project was a moment in my teaching career I will never forget! All I could do was to smile at him and say, "Yes you do, and you should be proud of your hair." Learning about my students' identities by finding out what part of them they loved the most opened so many windows into how they see themselves and how they want to be seen.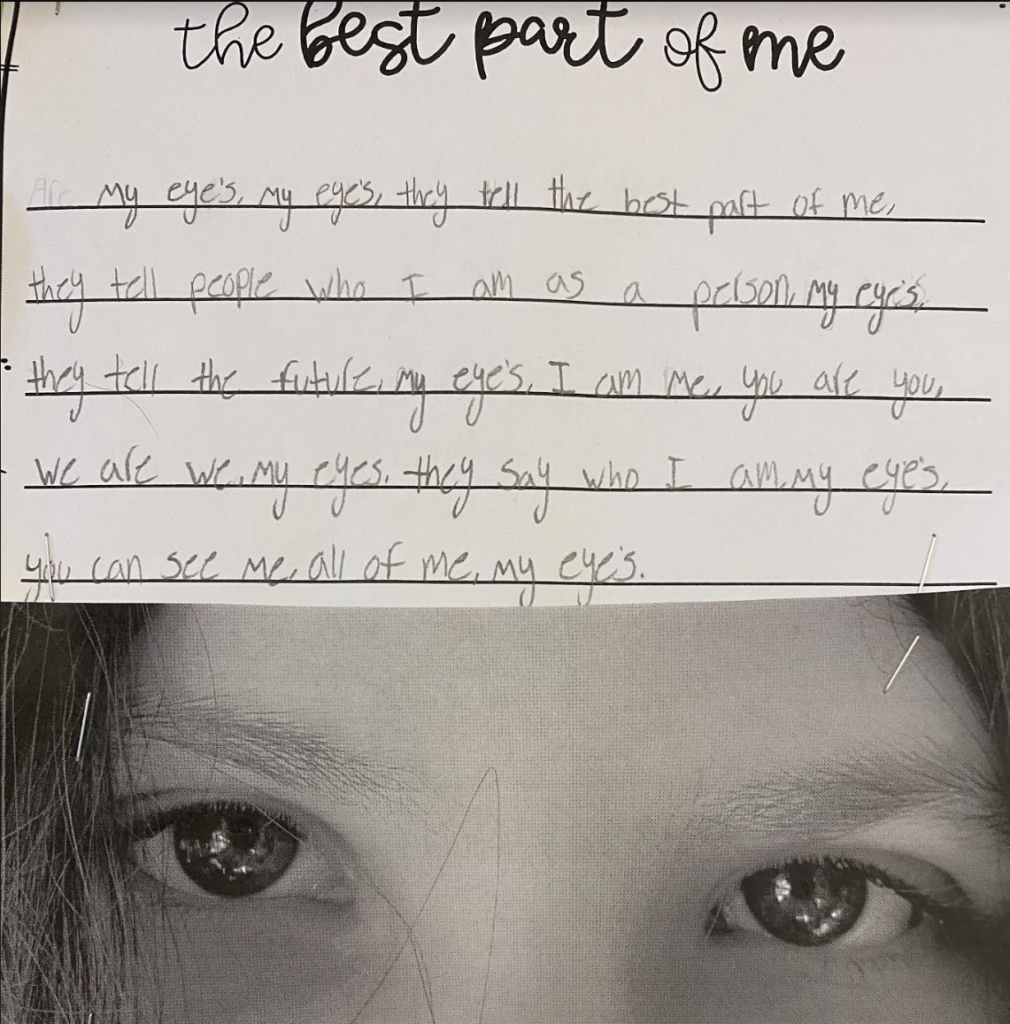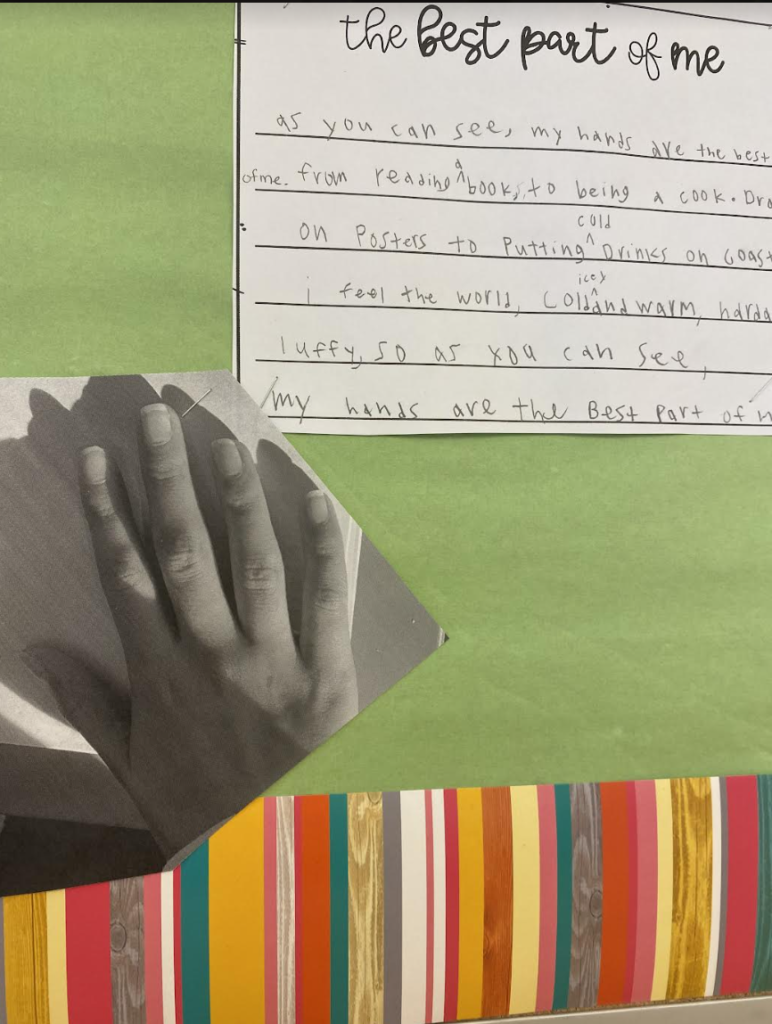 Having the opportunity to experience this lesson sequence with my students was something I had been missing in my previous years of teaching. Lessons like "The Best Part of Me" have helped to build relationships with my students that truly matter. Trust was developed because of these relationships; with trust comes a strong foundation in the classroom. This led to my students feeling comfortable taking risks as learners throughout the day.
Getting to know your students' identities and having them feel seen within the four walls of your classroom is the key to helping them succeed!