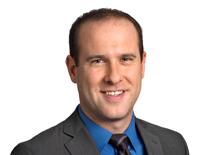 Brian Pick
Board Member
Brian Pick is a doctoral candidate at the Harvard Graduate School of Education and is currently completing a residency at Chicago Public Schools. Brian previously served as the Chief of Teaching and Learning for the District of Columbia Public Schools (DCPS). As a member of the Chancellor's management team, he led the district's efforts to ensure that teachers have the best resources and professional learning opportunities so all students achieve at their highest potential.
Prior to becoming Chief, Brian was a teacher, policy analyst, chief of staff for school management and support, and deputy chief of curriculum and instruction. Brian led the development of the DCPS Teaching and Learning Framework, spearheaded DCPS' successful $30M Race to the Top grant application, and led the implementation of the Common Core State Standards, new DCPS curriculum, and Cornerstone assignments. In recognition of his work, he was awarded the 2012 National Curriculum Leadership Award by the Council of Great City Schools. Prior to joining DC Public Schools, Brian taught in California as a Teach For America corps member, and he served as an Education Pioneer fellow.
Brian graduated from Princeton University with a degree in public and international affairs. He completed his teacher credentialing work at San Jose State University and holds a master's degree in education policy from the University of California, Berkeley.