In this series, three educators explore the challenges and highlights of getting to know students in the midst of a pandemic and share strategies you can apply to your own context.

When children feel accepted and embraced, they succeed more fully. All teachers know how tightly our schedules are filled with building student knowledge in crucial academic areas while meeting their social and emotional needs. When the opportunity to join the Identity Team came up, I wholeheartedly jumped on board because, in the midst of all the demands mentioned, a child's need to share what makes them who they are is just as crucial.
In the beginning of the year, get-to-know-you activities have always been so much fun. Our identity lessons helped students continue to show aspects of themselves throughout the year. Each month, we created new learning targets that tied to some aspect of personal identity. Through stories, songs, poems, or other pieces of work, students learned about what shapes a person's identity (who they are). They then crafted their own example that spoke to a part of their identity. The targets we focused on tied directly to children's lives, and were around such things as families, homes, and traditions. Finally, we celebrated each other's creations by sharing them with the class group.
The identity lessons build students' appreciation of others' work but also help build their understanding of various cultural identities different from their own. One way we explored culture was through sharing a favorite family recipe. Our students learned they have a lot more in common with others than they realized, and how other people's home lives are also interesting and special. This made building interpersonal relationships a priority, which was missing especially during the remote time of the pandemic.
Young children enjoy sharing about themselves and they were thrilled to build personal connections with each other again. These identity lessons also facilitated the understanding that each child is a valued member of a group. We know that when students build personal connections with each other and their teacher, they feel part of a safe learning environment in which they are more comfortable to take risks.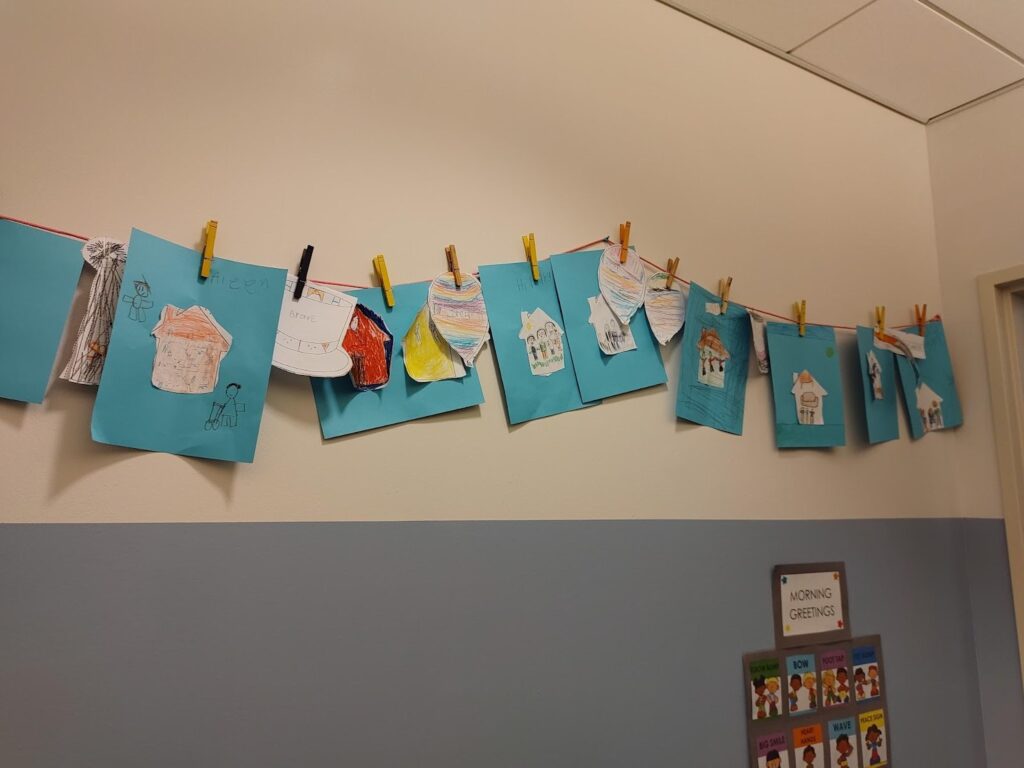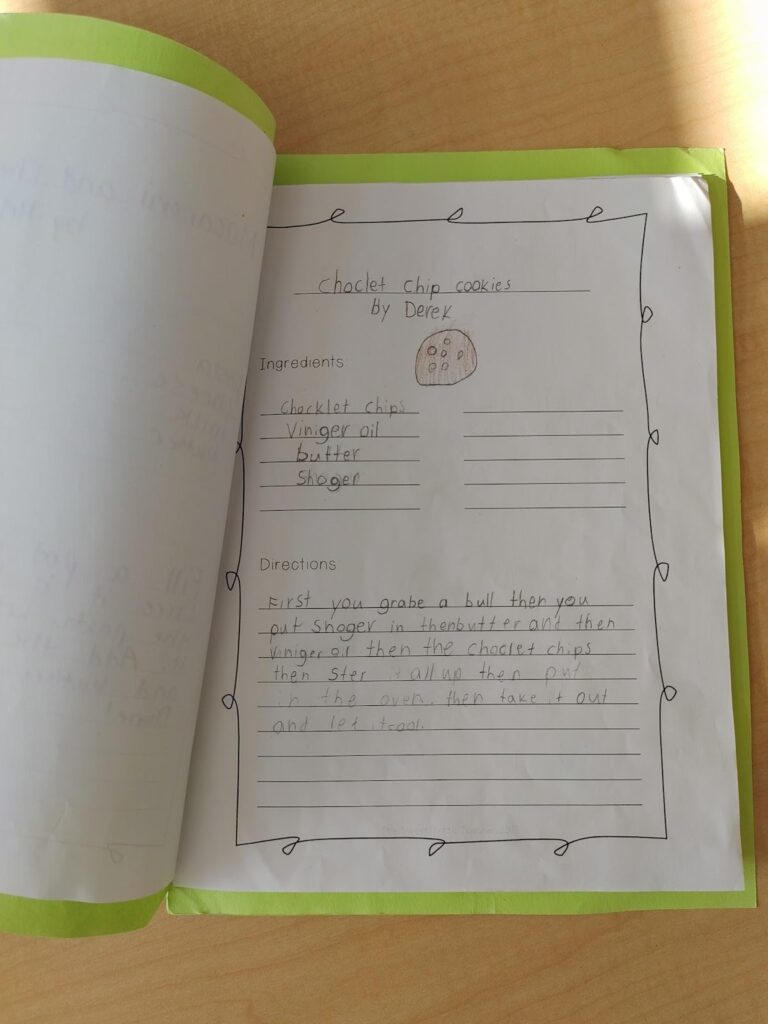 These identity lessons gave students a way to celebrate their own uniqueness and that of their peers. Frequently throughout the school year, children had a chance to celebrate their differences, what makes them special, and the fact that they are valuable members of their classroom group and school.