There are huge benefits to be had from dipping your toe (or plunging headfirst) into the world of Open Educational Resources (OER). Maybe you need to supplement your existing curriculum to identify gaps; maybe you need find a new way to reach a struggling student; maybe you're curious about harnessing digital technology to discover exciting, tech-based ways to teach age-old content.
Whatever the case, the OER and ed-tech universe can seem magical (limitless lessons and tools – and they all seem free!) until reality sets in and you realize you don't know where to start or how to discern good from bad. Everything claims to be standards-aligned and promises to work miracles in helping your students understand everything from fractions to debate strategy. Here are five places you can visit to quickly narrow your search:
1. The Right Tool for the Job – This report from the Thomas B. Fordham Institute features detailed reviews of nine K-12 ELA/literacy instructional tools. The candid reviews are honest about the strengths and weaknesses of each tool and how they will likely be received by students.
2. (Un)Commonly Connected – This report from the American Educational Research Association looked at the secondary-level ELA/literacy resources featured on 51 state education agency (SEA) websites. While many states focused on resources unique to their state, many others chose to link to resources from other states or websites providing aligned OER resources.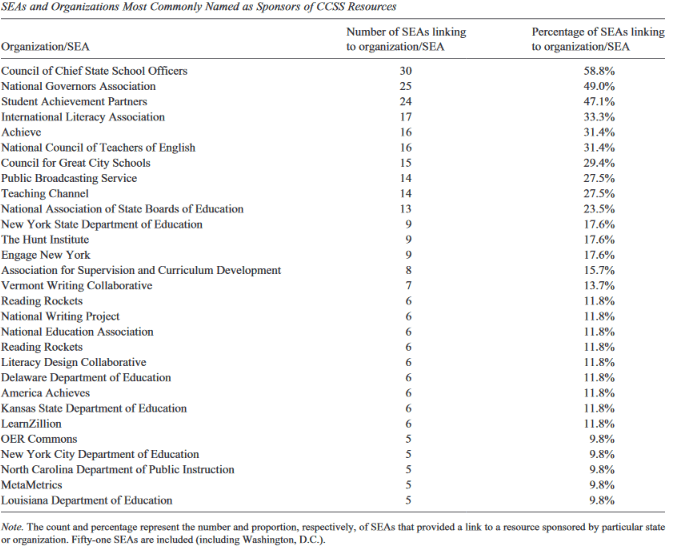 3. Washington State's Reviewed OER Library – This library of OER ELA and math materials for grades 6-12 includes links to free curricula and supplementary materials that have been reviewed using the Publisher's Criteria, Instructional Materials Evaluation Tool, EQuIP, and Achieve's OER Rubric. You can quickly see how the materials scored on the rubrics in terms of alignment to the Shifts, quality of the items, professional learning supports, and more.
4. Literacy in the Digital Age – This blog series written by two educators, Natalie Franzi and Steve Figurelli, features a multitude of digital resources and applications to enhance your ELA instruction including:
5. What I Use in My Classroom – And finally, a new website featuring resource recommendations from teachers in Student Achievement Partners' Core Advocate Network. Each resource summary includes:
An overview of the tool or resource
An example of how the teacher has used the resource
An anecdote about a time the teacher experienced success with the resource
Advice about what users should be aware of before trying the tool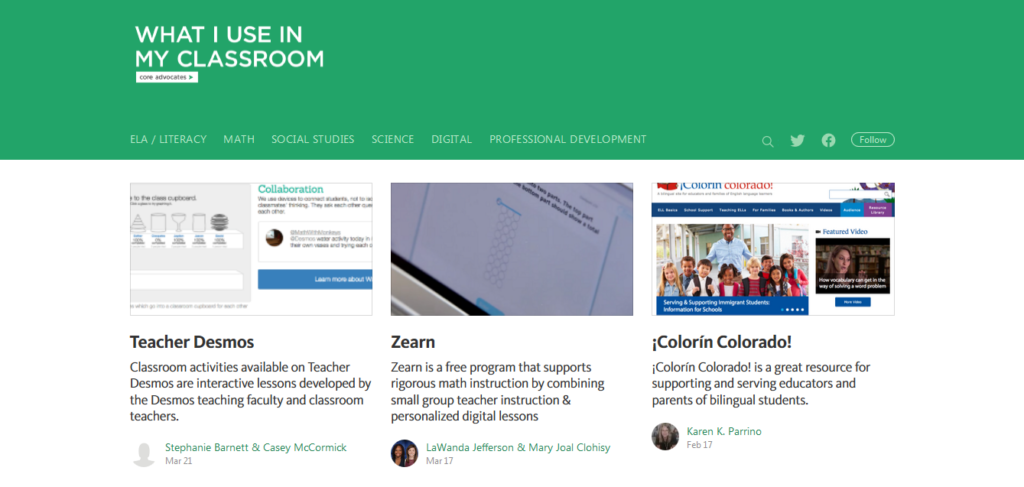 While there is no sure-fire way to guarantee a resource will work with your students, the advent of shared standards means we can all benefit from what others have explored and tested.  With the confidence that the standards-alignment is there, you can focus on finding tools that work for your students.
Save
Save
Save